About Us
Unnecessary medical care costs can consume half or even more of your corporate profits. Properly managed wellness programs can reduce dramatically the high costs associated with medical care services, workers' compensation and disability-management. CHS can help you realize the highest return on your wellness program investment.

CHS is a California-based company that offers a variety of comprehensive wellness and preventive health care programs for large and small companies on a local and national level. We are staffed by a highly progressive group of health care professionals who are dedicated to motivating individuals toward a healthier lifestyle. We combine allopathic and homeopathic health care and wellness programs, which separates our services from other providers.

CHS offers programs and services that support efficient, effective and economical delivery of health promotion projects. No other source provides the quality or variety of selections that CHS brings to organizations. All CHS health screenings and programs can be conducted on site.

Our team of highly trained specialists receives excellent evaluations by Health Promotion Managers and Project Coordinators, supplying us 93 percent of our new customer base on corporate referral. For nearly five decades, CHS has successfully serviced more than 50,000 corporate wellness programs.
Quality Control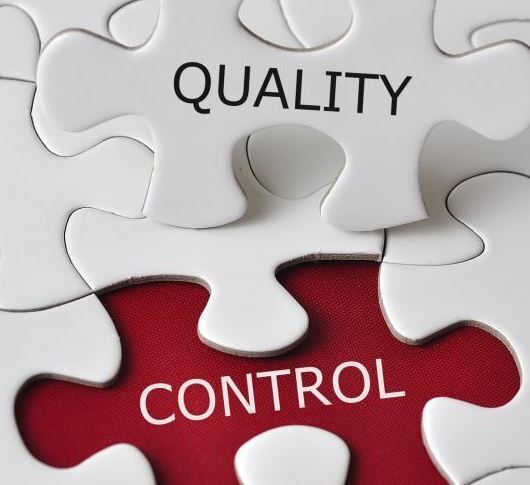 CHS ensures consistent, accurate and smooth operation of screenings by our thorough system of checks and balances. Our staff has a broad range of experience in all aspects of the health care industry. We maintain strict standards for participant confidentiality, expediency and professionalism.
The CHS quality control procedures are extensive and include several major components: field logistics, physician overview, and in-house and corporate re-evaluations.

Field Logistics
Establishes the performance requirements for the logistical aspects of industry-based health screening programs, and is managed at both the local and the corporate levels. These include:
Qualifications of all participating personnel

Corporate account set up and promotion activities

Tracking the processing of all laboratory samples using verifiable courier services

Timely delivery of all screening related supplies

Verification and disposal of all biohazardous wastes
Physician Overview
Involves having all results reviewed and analyzed by board certified physicians. This overview is comprised of a sophisticated individual report and group statistical analysis. If any abnormal variations appear in the data, re-evaluations will be conducted.

CHS follows current guidelines for safe and proper specimen collection based on recommendations by the Centers for Disease Control, The National Committee for Laboratory Standards, OSHA, CAL-OSHA, and the National Heart, Lung and Blood Institute's Methods Manual for Cholesterol Screening. These guidelines help ensure both the integrity of specimens as well as the health and safety of persons being screened and personnel performing the screening.

For more information Click

HERE
Our Client List